Calendario de Los Angeles Rams para la campaña 2018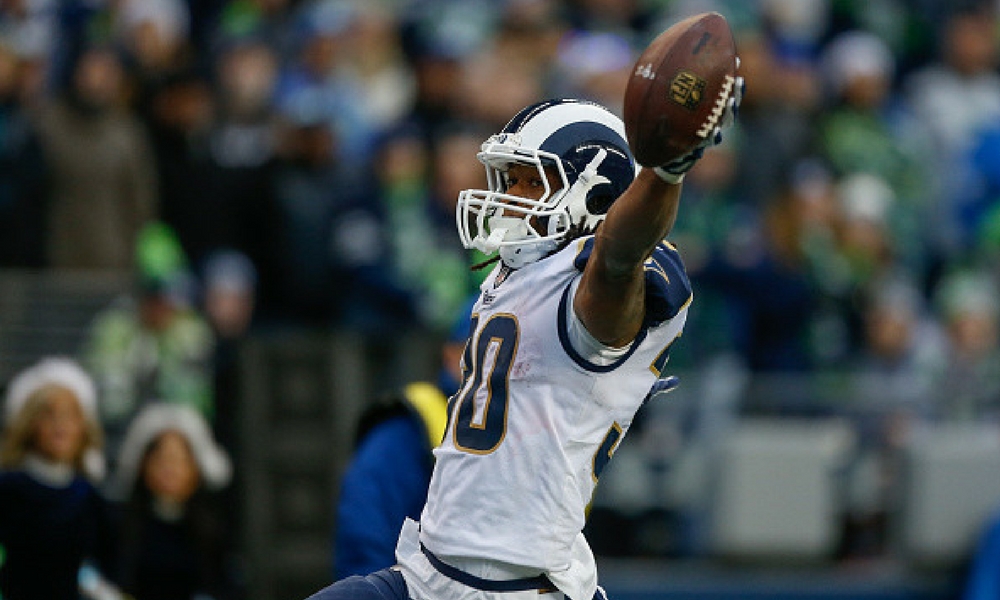 El calendario de Los Angeles Rams para esta campaña ha sido revelado. El equipo de California jugará contra 4 conjuntos que participaron en los playoffs el año pasado. Además, se mediarán ante 8 franquicias que tuvieron récord ganador.
En casa, los Rams tendrán sus enfrentamientos normales de la AFC Oeste contra los Arizona Cardinals, San Francisco 49ers y Seattle Seahawks. El equipo angelino también será anfitrión de los Green Bay Packers, Kansas City Chiefs, Los Angeles Chargers, Minnesota Vikings y Philadelphia Eagles.
Ready to ✈️ in 2018!

Which #LARams game on the road are you looking forward to the most? pic.twitter.com/3Qwn5RJv1T

— Los Angeles Rams (@RamsNFL) 20 de abril de 2018
Como visitantes, Sean McVay y sus pupilos enfrentarán a los Arizona Cardinals, San Francisco 49ers, Seattle Seahawks, Chicago Bears, Denver Broncos, Detroit Lions, New Orleans Saints, Oakland Raiders.
Conoce el calendario de los Los Angeles Rams para la campaña 2018:
THE WAIT IS OVER! 🙌

The 2018 #LARams schedule is here! pic.twitter.com/ywK7kkUBOF

— Los Angeles Rams (@RamsNFL) 19 de abril de 2018
Mejores partidos:
Semana 11 contra Kansas City Chiefs (Ciudad de México-Monday Night Football)
Semana 3 contra Los Angeles Chargers
Semana 4 contra Minnesota Vikings
Semana 15 contra Philadelphia Eagles
Semana 7 contra San Francisco 49ers