Persiguiendo un sueño futbolero, Usain Bolt entrenará en Australia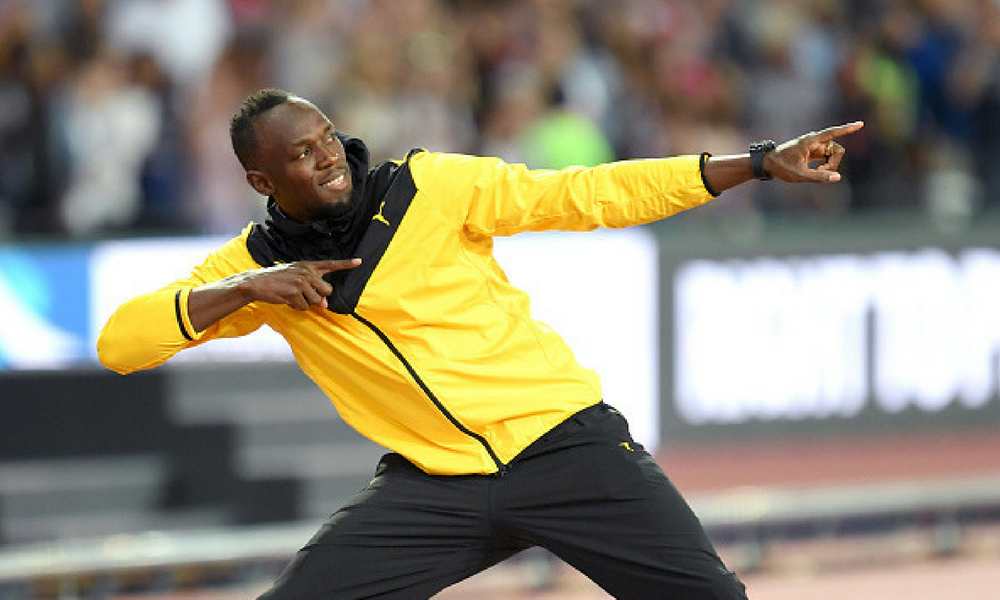 Un ex medallista olímpico, leyenda de la velocidad en dos piernas, sigue probándose en clubes de futbol y parece que no dará un paso atrás para lograr su sueño de convertirse en un jugador profesional, Usain Bolt entrenará en Australia con un equipo de primera división.
En las redes sociales del club australiano Central Coast Mariners dio a conocer a través de un video que Usain Bolt estará con ellos por un tiempo indefinido, ya que el ex corredor de atletismo quiere probar suerte y pertenecer al club.
Te podría interesar: Usain Bolt es inmortalizado con una estatua 
El hombre más rápido del mundo estará en una prueba por 'tiempo indefinido', así lo resaltó el club australiano en un comunicado, pues el acuerdo entre ambas partes no garantiza un contrato de juego profesional, pero brinda a Bolt la oportunidad de alcanzar su ardiente deseo de jugar profesionalmente.
Primeras palabras de Usain Bolt con su nuevo club.
"Estoy muy emocionado de venir a Australia y me gustaría agradecer al propietario y a los directivos del Central Coast Marinners por darme la oportunidad.
Ha sido mi sueño jugar futbol profesional y para eso se requerirá mucho trabajo y entrenamiento para llegar al nivel requerido para jugar y tener un impacto en la A-League.
También podrías leer: Usain Bolt entrenó con Borussia Dortmund
We're set to welcome @usainbolt to @CCMariners for an indefinite training period. Let's hear from the world's fastest man.

Read more ⚡ https://t.co/kOtlPUPWz8 #CCMFC pic.twitter.com/LsSxYLSbhl

— Central Coast Mariners (@CCMariners) 7 de agosto de 2018
Cuando hablé por teléfono con el entrenador, él describió las ambiciones del club y sus planes para la próxima temporada. Espero hacer una contribución positiva al club y espero conocer a otros jugadores, al personal y aficionados en las próximas horas.
Siempre digo que cualquier cosa es posible, no creo en límites y espero el desafío", mencionó Bolt en un video publicado por el club australiano.
Bolt ha probado suerte en otros clubes.
El ocho veces medallista olímpico ha intentado en otros clubes el poder debutar en otras partes del mundo, así como Borussia Dortmund de Alemania, Mamelodi Sundowns FC de Sudáfrica y Stromsgodset de Noruega, sin embargo, no ha tenido fortuna.
Ahora, al club que quiere pertenecer de la A-League, como se le conoce a la primera división de futbol de Australia, el año pasado estuvo peleando las últimas posiciones de la temporada 2017-2018.
Y el siguiente torneo para el Central Coast Marinners arrancará el próximo 21 de octubre, enfrentando a Brisbane Roar y en caso de que Bolt tenga minutos como futbolista profesional se enfrentaría en algún momento a Keisuke Honda, que fichó por el Melbourne Victory.