Con mucho sufrimiento, Rafael Nadal avanzó a semifinales de Wimbledon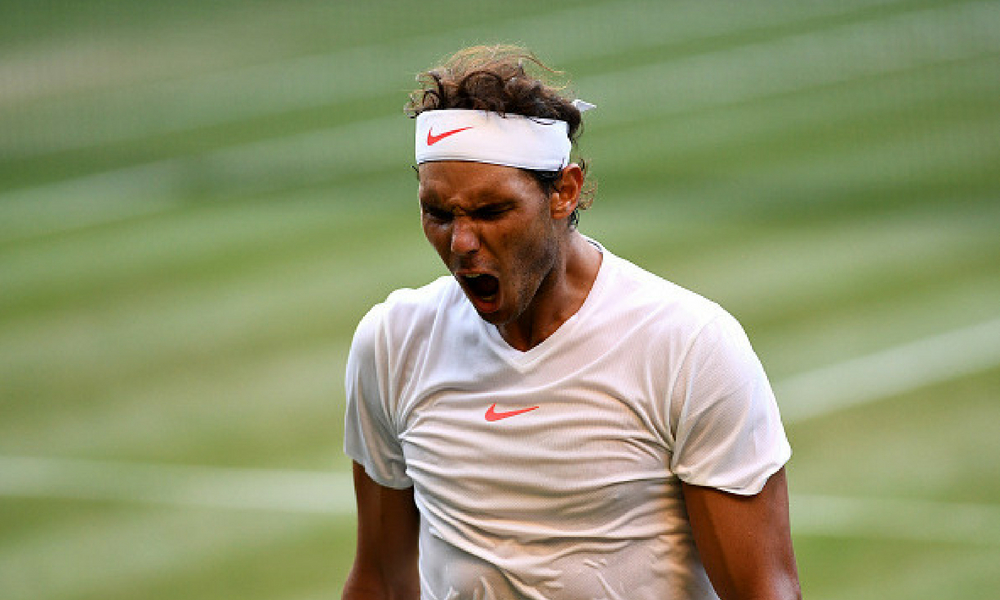 El segundo mejor tenista del mundo se llevó la victoria tras vencer al argentino Juan Martín Del Potro por 5-7, 7-6, 6-4, 4-6 y 4-6, con este triunfo Rafael Nadal avanzó a semifinales de Wimbledon.
10 years after winning his first #Wimbledon title, @RafaelNadal is firmly in the hunt for another…

The Spaniard beats Juan Martin del Potro 7-5, 6-7(7), 4-6, 6-4, 6-4 in a Centre Court classic to reach the last four 👏 pic.twitter.com/fFFiZf4a7j

— Wimbledon (@Wimbledon) 11 de julio de 2018
Rafael Nadal enfrentará en semifinales a Novak Djokovic (número 12) el próximo viernes 13 de julio, en busca de la final del torneo sobre césped. El serbio dejó fuera al japonés Kei Nishikori por parciales de 6-3, 3-6, 6-2 y 6-2.
"El Matador" tiene dos títulos de Wimbledon, el primero lo consiguió en 2008 tras derrotar al suizo Roger Federer y el segundo en 2010 cuando venció al checo Tomas Berdych.
Recientemente el tenista español consiguió el Roland Garros de este año, tras aniquilar en tres sets al austriaco Dominic Thiem por 6-4, 6-3 y 6-2.
Fue la décima sexta vez que se enfrentaron en sus carreras, donde el tenista español domina por 10 triunfos sobre 5 de Del Potro y que en el reciente Roland Garros, Nadal eliminó al argentino en semifinales por 6-4, 6-1 y 6-2.
Y el único juego que tienen ambos tenistas en el torneo sobre césped, fue en octavos de final en la edición de 2011, partido que también se llevó Rafael Nadal por 7-6, 3-6, 7-6 y 6-4.