¡De vuelta a casa! Paolo Maldini regresó a Milan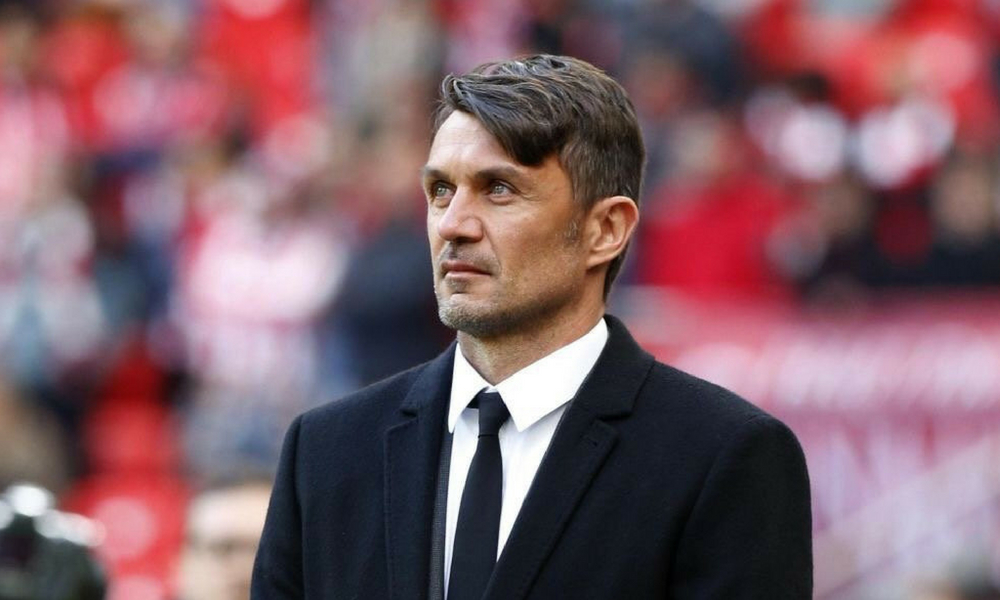 Una de las figuras más importantes en el futbol italiano esta de vuelta, el legendario ex defensa central Paolo Maldini regresó a Milan, club con el que militó 25 temporadas, siendo siempre fiel a los colores rojinegros.
Maldini es un ícono rossonero que sabe de la filosofía con la que se trabaja en el equipo italiano y por esa misma razón volvió a casa para tomar las riendas como nuevo Director de Desarrollo Estratégico, así lo anunció el club en su sitio web.
Te puede interesar: Gonzalo Higuaín llegó cedido al Milan
The metamorphosis of a champion 🏆
La metamorfosi di un campione
by @figurinepanini #MaldiniDay 3⃣ 🔴⚫ pic.twitter.com/bLdXnOIlcD

— AC Milan (@acmilan) 6 de agosto de 2018
Con esto, la leyenda rossoneri trabajará junto al brasileño Leonardo, quien hace dos semanas fue nombrado como Director Deportivo del Milan y además, con quien fuera su compañero alguna vez en la cancha: Gennaro Gattuso, actual entrenador del equipo.
Bienvenida a una leyenda rossoneri.
El presidente ejecutivo del Milan, Paolo Scaroni, se sintió muy emocionado por la llegada de Maldini, pues sabe lo que significa para el club y se encargó de darle la bienvenida.
"Hay pocas palabras para describir lo que Paolo Maldini representa para el Milan. Fue un privilegio verlo como jugador, ganar innumerables trofeos en e campo y estoy emocionado y honrado de tenerlo", dijo Scaroni.
Además, manifestó Scaroni lo que podrá aportar Maldini al club italiano, no duda que su trabajo sea bueno durante su estadía.
"El liderazgo y la experiencia de Paolo beneficiarán al club, al igual que su pasión y su energía".
Por su parte, Paolo Maldini, cuando fue presentado oficialmente ante varios medios de comunicación, resaltó el trabajo que realizará con el equipo de cara a un proyecto de largo plazo.
"Trabajaré con equipos juveniles y con el primer equipo, gestionaré las transferencias y la relación con el Director Técnico gestionaré el área deportiva junto a Leonardo", resaltó la leyenda del Milan.
El ex número 3 de Milan mencionó que está sorprendido con la calidad de jóvenes con los que cuenta el club como; la del portero Gianluigi Donnarumma, el nuevo defensa Mattia Caldara y el delantero Patrick Cutrone, pues cree que pueden llegar muy lejos con el club y además de tener un lugar asegurado en el equipo Rossonero.
También puedes leer: Milán confirmó la llegada de Pepe Reina
🎙 | Maldini: "I love AC Milan and believe in this project"
Watch the best bits of Paolo's presentation press conference 👇🏻#MaldiniDay 3⃣ 🔴⚫ pic.twitter.com/mEe3E0apq6

— AC Milan (@acmilan) 6 de agosto de 2018
Trayectoria única en Milan.
Paolo Maldini tuvo la experiencia única de debutar en Milan a los 16 años, lo que sin duda alguna fue una experiencia que marcó su vida y el inicio de una majestuosa carrera como futbolista.
Fue uno de los defensas más destacados en la historia de Milan, con quienes consiguió 26 títulos de diferentes competiciones.
En su sobresaliente palmarés destacan 7 títulos de Serie A, 1 Coppa Italia, 5 Supercopas italianas, 5 'Orejonas' de UEFA Champions League, 5 Supercopas Europeas, 2 Copas Intercontinentales y 1 Mundial de Clubes.
Esta leyenda se retiró hace 9 años, en la temporada 2008 – 2009, después de 25 años con el club milanés y logró un total de 419 partidos como Capitán, siempre siendo fiel a su estilo de juego y respetando la filosofía del club.