Osaka venció a Serena Williams en la final del US Open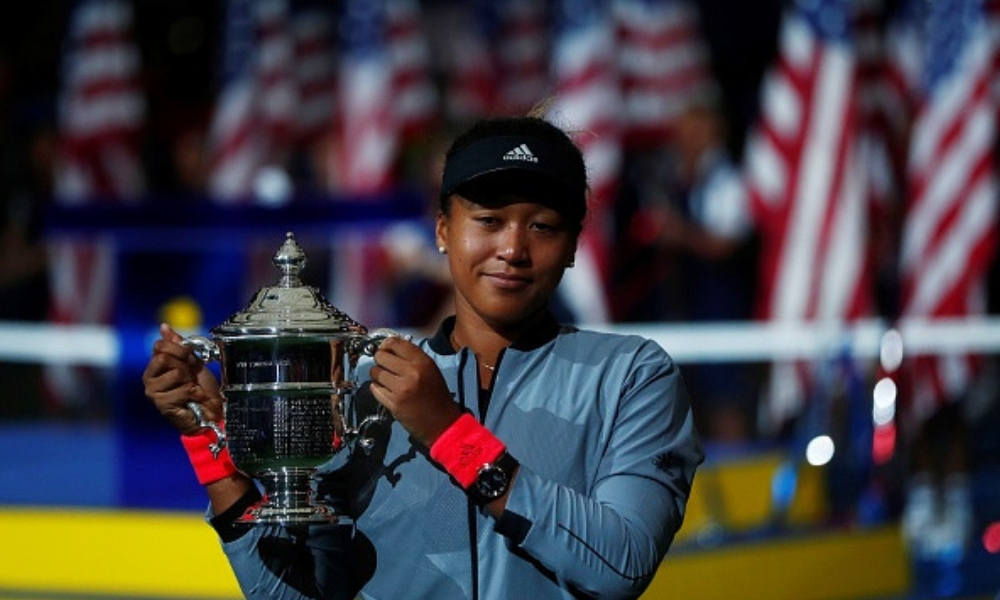 La tenista japonesa Naomi Osaka venció a Serena Williams en la final del US Open y se consagró este sábado campeona en un polémico duelo en el que una frustrada Williams llamó "ladrón" al juez de silla y fue penalizada con la pérdida de un juego.
Osaka, de 20 años, pasó por encima de su rival por 6-2, 6-4 en apenas una hora y 20 minutos en un encuentro en el que la pequeña de las Williams recibió una amonestación en el segundo game del segundo set por presuntamente recibir órdenes de su entrenador y fue penalizada con un juego tras el séptimo al llamar "ladrón" al árbitro portugués Carlos Ramos.
"No hago trampas para ganar, prefiero perder", le dijo primero Serena al juez de silla luego de ser advertida cuando cedía 15-40 en el segundo "game".
Tras varios intercambios entre juegos, Williams le exigió a Ramos que le pidiera disculpas por su advertencia y, al no hacerlo, le llamó "ladrón" por "robarme un punto".
Así, el referee decidió sancionarla con la pérdida de un juego, pasando de ceder 3-4 el segundo set a 3-5 en un abrir y cerrar de ojos.
Entonces, la estadounidense exigió la intervención de un supervisor arbitral, deteniendo el encuentro varios minutos. "Esto no es justo, esto no está bien. Esto es increíble", lamentó, entre lágrimas. "Nunca más vas a volver a arbitrarme. Nunca", continuó.
Tras la reanudación, Williams ganó su saque pero Osaka no le dio opciones y acabó venciendo en una final en la que fue superior desde el principio.
El dominio de Naomi Osaka sobre Serena
Un encuentro entre dos generaciones, el presente y el futuro del tenis, la japonesa levantó el primer título de Grand Slam para una tenista de su país.
Hizo historia en la Arthur Ashe de Nueva York ante una leyenda del deporte, que buscaba igualar a la australiana Margaret Court como la tenista más condecorada de todos los tiempos con 24 Grand Slams. Tendrá con esperar, al menos, hasta el Abierto de Australia, con 37 años.
Dominó con su saque, controló con su resto y firmó varias derechas solo al alcance de la familia Williams.
The Pride of 🇯🇵!@Naomi_Osaka_ defeats Serena Williams 6-2, 6-4 to become the first Japanese player to win a Grand Slam singles title!#USOpen pic.twitter.com/sNilrZOaNU

— US Open Tennis (@usopen) 8 de septiembre de 2018
Osaka le quebró el saque en el tercero (2-1) y también en el quinto (4-1) y, tras poco más de media hora, ya había logrado la primera manga.
La segunda, en cambio, estuvo marcada por la polémica. Williams firmó una ruptura temprana, devuelta deprisa por su contrincante y, tras ser penalizada con el octavo juego (5-3), bajó los brazos y cedió el cetro a la japonesa, reconocida admiradora suya.
Fuente: AFP