Nadal avanzó en Montecarlo, y Djokovic fue eliminado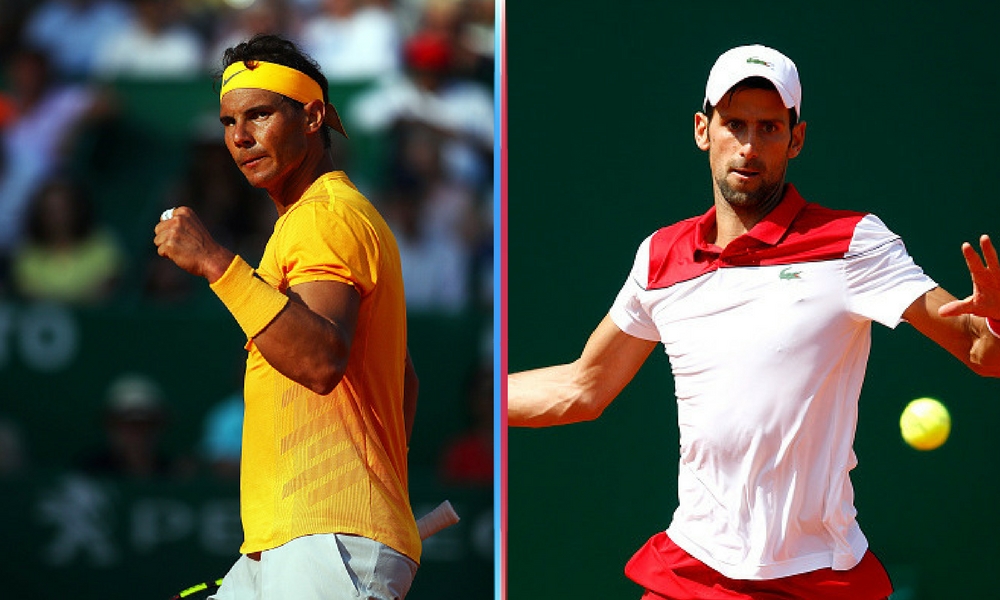 El número 1 de mundo, Rafael Nadal avanzó en Montecarlo y dio un paso más hacia su undécimo título en dicho Masters 1000 tras imponerse en octavos al joven ruso Karen Khachanov (38 de la ATP), este jueves en menos de una hora y veinte minutos.
Nadal avanzó en Montecarlo y tendrá un rival duro el viernes en cuartos, el austríaco Dominic Thiem, número 7 mundial, que este jueves eliminó al serbio Novak Djokovic en tres mangas, por 6-7 (2/7), 6-2 y 6-3.
Thiem es el único jugador que la pasada temporada consiguió derrotar a Nadal en arcilla, fue en el Abierto de Roma en cuartos de final. El español pudo vengarse después en semifinales de Roland Garros, donde le venció en tres sets y consiguió la conquista de su décimo trofeo en el Grand Slam parisino.
"Él es uno de los mejores jugadores del mundo, no hay muchos rivales tan duros como él", estimó Nadal para referirse a su siguiente rival. "No es lo ideal jugar contra él en cuartos de final. Tendré que estar preparado", añadió.
The 👑 of clay makes his hay. @RafaelNadal rolls past Karen Khachanov 6-3, 6-2 to reach his 14th consecutive #RolexMCMasters quarterfinal.

💪🇪🇸 pic.twitter.com/Vz2wXdgrvN

— Tennis TV (@TennisTV) 19 de abril de 2018
Ante Khachanov, Nadal apenas cedió un juego más que la víspera en su estreno en esta edición, en el que superó al esloveno Aljaz Bedene por 6-1 y 6-3.
"He jugado con más intensidad que ayer. Mi servicio fue mejor y he aprovechado más mi golpe de derecha", declaró el número uno del mundo.
With today's triumph, Nadal improves to 65-4 lifetime at #RolexMCMasters.

And 393-35 on clay.

— Tennis TV (@TennisTV) 19 de abril de 2018
Más allá de la victoria de Nadal, la gran noticia del día en Montecarlo fue la eliminación de Djokovic a manos de Thiem.
Operado de un codo en febrero, 'Nole' ha sido eliminado en primera ronda tanto en Indian Wells como en Miami. Su derrota ante uno de los mayores especialistas en tierra batida confirma que el serbio aún no ha recuperado su mejor versión.
Dream Thiem. 👌👏@ThiemDomi survives a gripping encounter with Novak Djokovic to reach his first #RolexMCMasters quarterfinal.

6-7(2) 6-2 6-3 pic.twitter.com/NVurS02hlM

— Tennis TV (@TennisTV) 19 de abril de 2018
Fuente: AFP