Manchester United elimina a Tottenham de FA Cup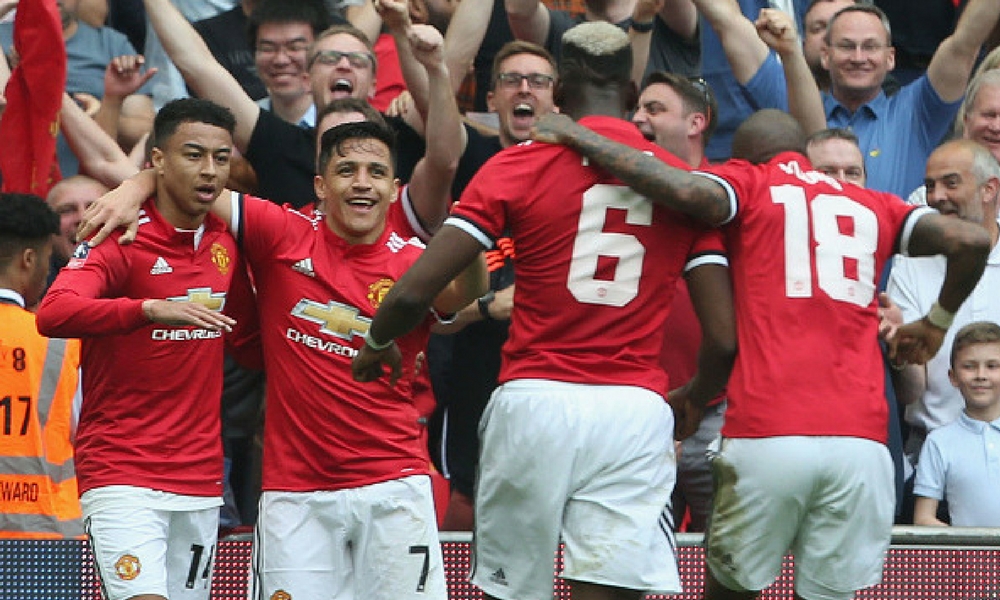 En la primera semifinal de FA Cup, Manchester United elimina a Tottenham tras ganarle 2-1 en el Estadio de Wembley, y ahora, tendrán que esperar su rival para la gran final del certamen, pues mañana saldrá del encuentro entre Chelsea y Southampton.
FT: #MUFC 2 Tottenham 1.

Goals from @Alexis_Sanchez and @AnderHerrera see the Reds into the #EmiratesFACup final…

Let the celebrations commence! pic.twitter.com/equtgBOM78

— Manchester United (@ManUtd) 21 de abril de 2018
En el primer tiempo, Tottenham fue superior a los Red Devils, pues fue hasta el minuto 11, donde el centrocampista inglés Bamidele Alli se encargo de empujar el esférico a las redes, tras un buen servicio por la derecha de su compañero el danés Christian Eriksen, dejando el 1-0 momentáneo a su favor.
Después al 24', el chileno Alexis Sánchez, con un gran remate de cabeza emparejo el cotejo, al recibir un centro por el costado izquierdo de su colega francés Paul Pogba.
Pasaron los minutos, y ninguna de las escuadras pudo lograr un tanto más para el marcador. Dejando el empate de 1-1 en la pizarra, antes de ir al descanso.
Para la parte complementaria, Manchester United saltó al terreno de juego con la presión de ganar el encuentro, pero por momentos fue mejor el equipo de los "Spurs".
Posteriormente, al 63', el mediocampista español Ander Herrera realizo el segundo para el United, con tiro de larga distancia, potente y a portería, tras una asistencia del belga Romelu Lukaku.
Finalmente, el marcador se quedó con un 2 a 1 a favor del club dirigido por José Mourinho.