Los playoffs de la NBA comienzan a definirse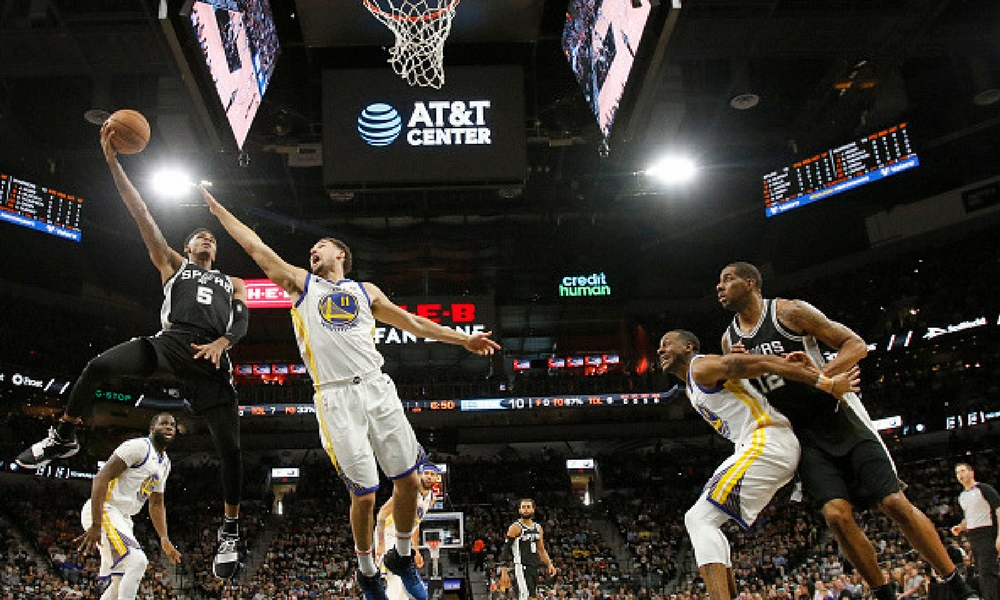 Los playoffs de la NBA comienzan a definirse con algunas series muy decantadas hacia un lado y con otras que siguen abiertas y muy entretenidas.
Los Milwaukee Bucks, los Washington Wizards y los Cleveland Cavaliers empataron 2-2 sus respectivas series.
The @spurs (1-3) stay alive and the @Bucks, @WashWizards and @cavs each even their series 2-2! #NBAPlayoffs pic.twitter.com/9dofHELBQw

— NBA (@NBA) 23 de abril de 2018
Los San Antonio Spurs evitaron este domingo la barrida ante los Golden State Warriors tras vencerlos 103-90 y tomaron un respiro en esta primera ronda, que todavía dominan los campeones con balance de 3-1.
LaMarcus Aldridge tuvo 22 puntos y 10 rebotes para liderar a los Spurs pero el héroe fue el argentino Manu Ginóbili, que anotó 10 de sus 16 puntos en el último cuarto. Faltando 28 segundos, Ginóbili encestó un triple para cerrar la victoria.
Por los Warriors, Kevin Durant firmó 34 puntos y 13 rebotes y fue secundado por Draymond Green con 18 rebotes.
LeBron James con 32 puntos y 13 rebotes fue una vez más la estrella del partido en la victoria 104-100 de los Cavaliers sobre Indiana.
El escolta Kyle Korver se convirtió en el arma secreta de Cleveland al encestar cuatro triples para 18 puntos totales y ayudar a James en la victoria. Por los locales, Victor Oladipo completó un partido gris, con apenas 17 puntos.
Cleveland recuperó el factor cancha e intentará ponerse por delante en la serie a partir del miércoles en su arena en el quinto juego de la serie.
Los Milwaukee Bucks de la mano de Giannis Antetokounmpo vencieron a los Boston Celtics 104-102 y emparejaron la serie de la Conferencia Este a dos triunfos por bando. Antetokounmpo anotó 27 puntos, incluida la canasta decisiva con cinco segundos por jugar.
Jaylen Brown terminó con 34 puntos para los Celtics, mientras que el novato Jayson Tatum anotó 21 y Al Horford se quedó con 13 y nueve rebotes.
El decepcionante final para los Celtics eclipsó su remontada de un déficit de 65-45 con 7:37 minutos por jugar en el tercer cuarto y regresará a Boston para intentar ponerse al frente en la serie.
En Washington, Bradley Beal y John Wall guiaron a los Wizards en una victoria sobre los Toronto Raptors 106-98 para igualar 2-2 su eliminatoria.
Beal encestó 31 puntos y Wall se quedó a un rebote de un triple-doble con 27 tantos, 14 asistencias y nueve rebotes, mientras que por los Raptors sobresalió con una gran actuación DeMar DeRozan con 35 puntos.
Después de perder los primeros dos partidos jugados en Toronto, Washington ha respondido con dos victorias seguidas de local.
Los playoffs de la NBA comienzan a definirse se han vivido en la última semana y se acerca el final de temporada.
Fuente: AFP.