Lesión de LeBron terminará con su racha de partidos activo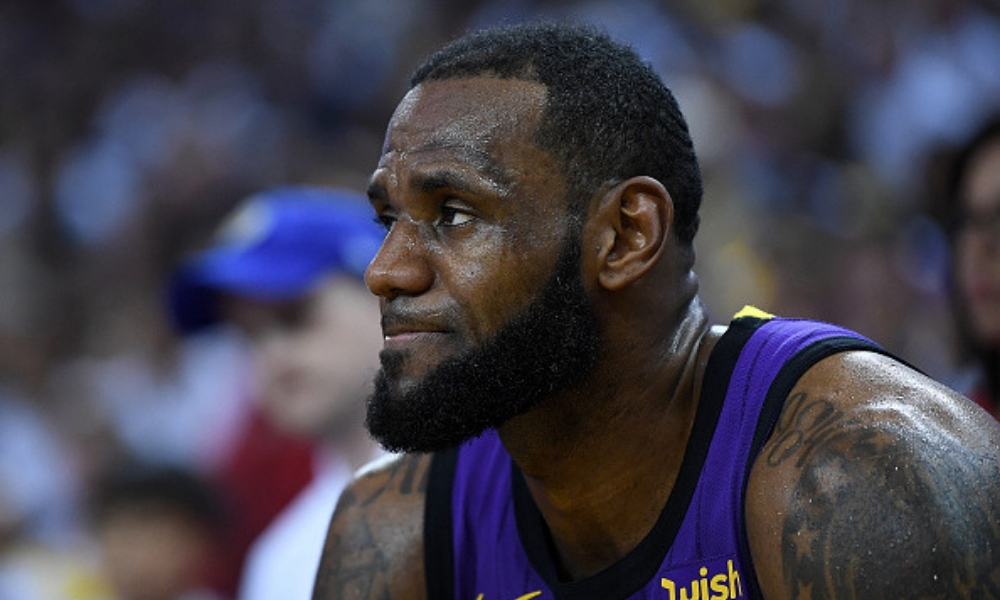 En la NBA es muy extraño ver que el 'Rey' se pierda algún partido por lastimarse, así que cuando le pasó ante los Warriors todo mundo se preocupó y aunque no es tan grave, la lesión de LeBron terminará con su racha de partidos jugados.
Los Lakers dieron una cátedra de lo que es jugar buen baloncesto en el Oracle Arena al ganar 127-101, aunque en una jugada su estrella forzó el aductor y tuvo que retirarse a la mitad del tercer cuarto.
Nadie supo a primera instancia cual sería el reporte médico final y temían a una ausencia de varios partidos, lo cual podría peligrar la cambiante temporada del equipo de Los Ángeles.
Te recomendamos: LeBron James quiere compartir la duela con su hijo
El reporte indicó que tiene una lesión en la ingle, pero parece que no tendrá que perderse tantos partidos.
Dodged a bullet! Sheesh. 🙏🏾 to the almighty above! #BackInNoTime

— LeBron James (@KingJames) December 26, 2018
A través de sus redes sociales, fue el mismo LeBron quien dijo que pudo 'esquivar una bala' y confirmó que su lesión no es de gravedad.
Parece que los músculos del 'Rey' son de acero, ya que el último partido que se perdió fue en la temporada 2016-17 y ni siquiera fue por lesión, sino por un descanso que le concedió su entrenador antes de los playoffs.
Los Lakers prefieren cuidarlo y lo pusieron en la lista de día a día para evitar una lesión mayor, eso quiere decir que no viajará a Sacramento con el equipo para enfrentar a los Kings el jueves 27 de diciembre.
"La verdad es que las lesiones no me suelen preocupar. Espero que no sea una cosa larga y pueda volver a la pista tan pronto como sea posible", dijo el jugador sobre lo seguro que se siente respecto a el cuidado de su salud.
El 'Rey' cortará su racha de 156 partidos seguidos sin descanso.
LeBron se siente confiado de que solo se perderá un partido y espera estar de regreso para el 29 de diciembre cuando enfrenten a Los Ángeles Clippers. 
UPDATE: LeBron James will not travel with the team to Sacramento for tomorrow's game against the Kings.

He will be listed as day-to-day moving forward. https://t.co/8maL1EKDew

— Los Angeles Lakers (@Lakers) December 26, 2018