Camino a la gloria, Angelique Kerber es la primer finalista de Wimbledon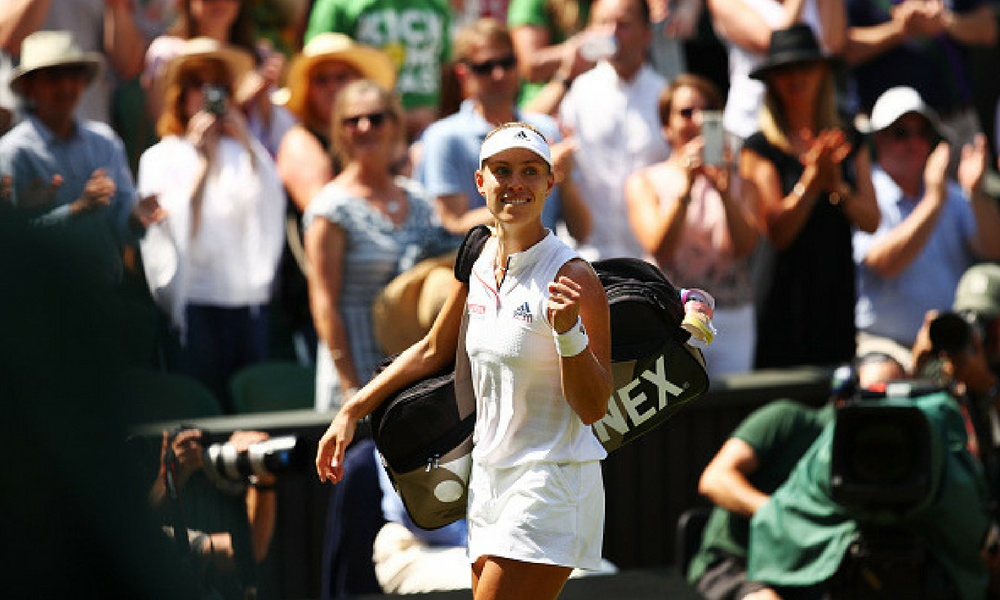 La tenista número 11 del mundo de la WTA logró vencer a la letona Jelena Ostapenko en la primera semifinal del torneo sobre césped, por parciales de 6-3 y 6-3, en 1 hora y 18 minutos, pues gracias a su victoria la tenista alemana Angelique Kerber es la primer finalista de Wimbledon.
Ready to go one better?

2016 finalist @AngeliqueKerber returns to the #Wimbledon final, beating Jelena Ostapenko 6-3, 6-3 🇩🇪 pic.twitter.com/yFd6ZgfTNq

— Wimbledon (@Wimbledon) 12 de julio de 2018
Ahora, la tenista de 30 años espera rival para la gran final del torneo londinense, que saldrá del juego entre Serena Williams y Julia Goerges. Kerber aseguró su segunda final en Wimbledon, pues la última que disputó sobre césped fue en 2016.
En la final de Wimbledon en 2016, Kerber perdió en dos sets ante la menor de la Williams por 7-5 y 6-3, razón por la cual tiene motivos para una revancha más en su carrera en dicho torneo.
Angelique Kerber sumará su cuarta final del Grand Slam, tras conseguir el Abierto de Australia y el US Open en 2016, siendo uno de sus años más exitosos en su carrera.
Tras un 2017 difícil para la tenista alemana, en el que tuvo problemas para digerir su posición como la mejor tenista del mundo, parece que ha recuperado su nivel que le sirvió para desbancar a Serena hace un par de años en el ranking de la WTA.