Así quedaron los grupos de la Champions League 2018-2019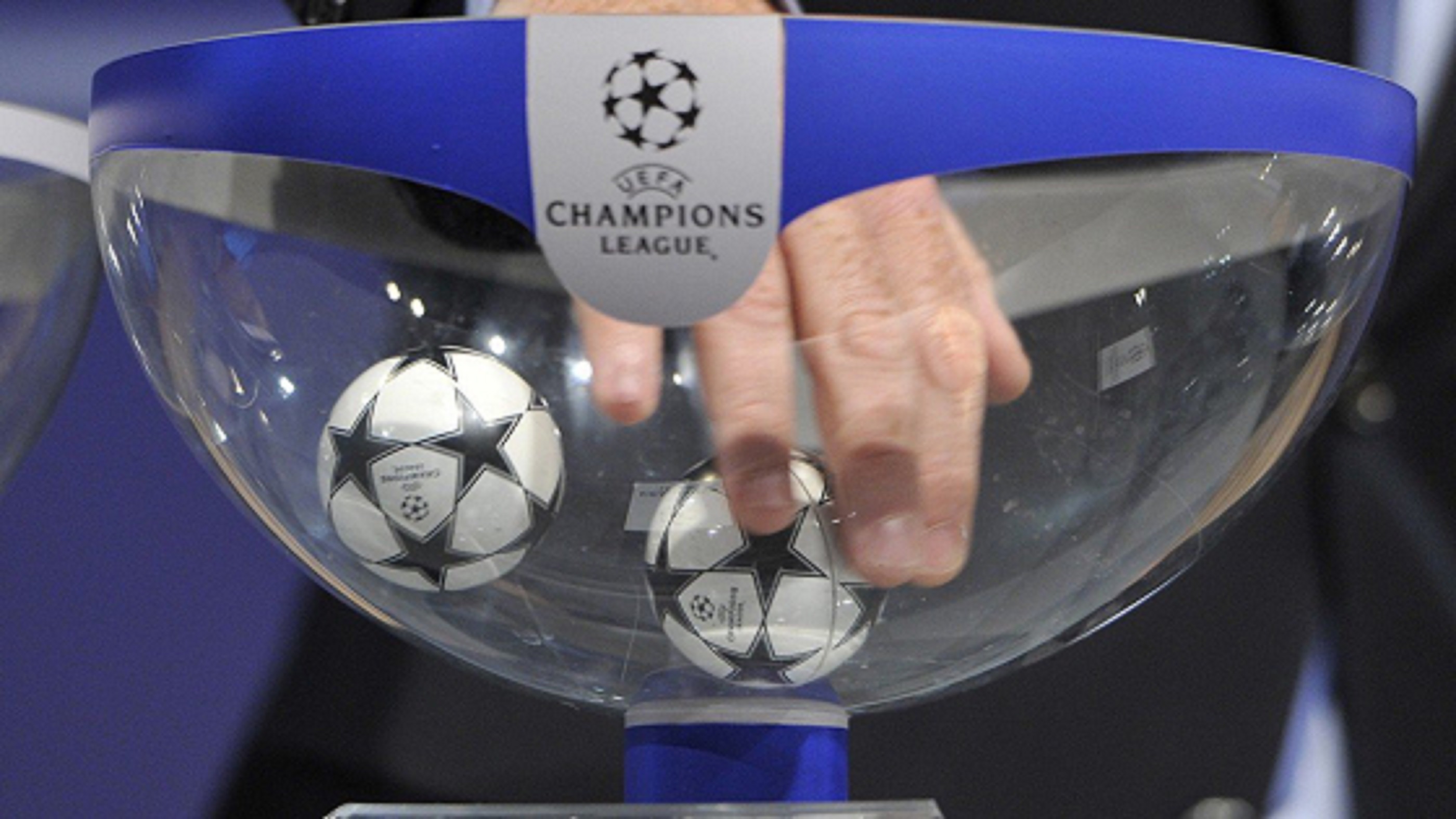 Este jueves se dieron a conocer los grupos de la Champions League a través de su famoso sorteo, mismos que prometen los más grandes partidos de futbol de la temporada, sin embargo, hay algunos grupos considerados de la muerte por la calidad y talento que tienen los equipos.
En esta fase de grupos se encuentran cuatro equipos de las 4 ligas más importantes de Europa: la LaLiga, de la Premier League, de la Bundesliga, de la Serie A, que quedaron empatadas como las ligas con más clubes en esta edición.
Además, dentro de la competición de la Champions hay tres clubes de Francia, dos holandeses y misma cantidad para los representantes de Rusia y Portugal.
El resto de los equipos representa a un país cada uno, todos con el objetivo de colarse entre los mejores 16 del torneo, buscando los playoffs de la Champions League.
Te puede interesar: Jugador del Año para la UEFA en Champions League
Los grupos nos regalarán emocionantes encuentros.
El grupo A esta conformado por Atlético de Madrid, Borussia Dortmund, Mónaco y Brujas.
Este sector es parejo en cuanto al nivel futbolístico que han mostrado cada uno en sus respectivas ligas, el equipo rojiblanco tiene varias motivaciones para seguir el sueño de alzar la 'Orejona', la primera es que vuelven a la Champions después de ver como su rival de la ciudad lograba su tercer título.
La segunda porque la final será en su casa, en su nuevo estadio el Wanda Metropolitano, y que sin duda alguna no dejarán ir la oportunidad de jugar una final ante su gente. Además en el mercado de transferencias se mostraron muy activos, haciéndose de los servicios de buenos jugadores.
Por su parte, el conjunto amarillo alemán parece estar en ascenso, tratando de recuperar ese gran nivel que los llevó a competir cosas importantes y quieren encaminar su buen momento de la mano del estratega suizo, Lucien Favre.
⚽🌟 | GRUPO A
🆚 ¡Así queda nuestro grupo para la @LigadeCampeones 2018/19!

🇪🇸 Atlético de Madrid
🇩🇪 @BVB
🇲🇨 @AS_Monaco_ES
🇧🇪 @ClubBrugge

➡ https://t.co/B4qkZZS1jh#AúpaAtleti pic.twitter.com/cJC7agMrQ2

— Atlético de Madrid (@Atleti) 30 de agosto de 2018
Los rojiblancos franceses se colocaron en un grupo competitivo donde trataran de demostrar su mejor nivel futbolístico junto a su figura Radamel el 'Tigre' Falcao, quien se ha encargado de sacar al equipo avante.
Brujas es un equipo que puede ser víctima en esta fase, pues se ha caracterizado en las competiciones europeas por su bajo nivel, a diferencia a lo que este club belga muestra en su liga, donde suele ser dominante ante sus rivales.
En el B se colocaron Barcelona, Tottenham, PSV Eindhoven y Inter de Milan.
El equipo español buscará coronarse a como dé lugar, después de no conseguir el título desde hace 4 años aún teniendo a su figura Messi, pero ahora volverán a intentarlo con sus nuevos refuerzos como Arturo Vidal, Lenglet o Arthur.
Sin embargo, tendrán enfrente a un complicado Tottenham, equipo inglés que ha logrado mantener un estilo de juego gracias a su entrenador Mauricio Pochettino. Las figuras más importantes de los Spurs son Chistian Eriksen, Dele Alli y Harry Kane.
Inter de Milan no tendrá nada fácil buscar una clasificación a la siguiente fase, al tener rivales de alta calidad en su regreso a la Champions y equipo que se ilusiona con al tener en el ataque a Lautaro Martínez.
🏆 Estos son los rivales del Barça en la fase de grupos de la @LigadeCampeones
¿Qué te parece? 🤔#UCLDraw pic.twitter.com/dtI5GfOCZE

— FC Barcelona (@FCBarcelona_es) 30 de agosto de 2018
El equipo que podría ser el más débil es el PSV Eindhoven, recién campeón de la liga holandesa logró su pase a la Champions, tras su buen desempeño en los play-offs donde se quitó del camino a BATE Borisov. Lo que llama la atención de este equipo es la presencia de Hirving el 'Chucky' Lozano, la figura actual de los Granjeros y de la Selección Mexicana en el Mundial de Rusia 2018, pero también estará Erick Gutiérrez, buen amigo del 'Chucky' y flamante refuerzo del PSV.
El C tiene al París Saint-Germain, al Nápoles, Liverpool y Estrella Roja de Belgrado.
El campeón de Francia sigue soñando con alzar la 'Orejona', a pesar de que en muchos intentos en las últimas ediciones, ha sido eliminado por distintos equipos de gran historia, pero parece haber renovado las baterías para que juntos, Neymar, Edinson Cavani y Kylian Mbappé, logren su meta.
El Nápoles será un duro rival para PSG y Liverpool, ya que en su banquillo tiene a un estratega de gran experiencia como lo es Carlo Ancelotti, que puede darle a este equipo muchas armas para que este club pueda conseguir llegar a octavos.
Por su parte, el subcampeón de la Champions dirigido aún por Jürgen Klopp, buscará una revancha después de haber perdido con Real Madrid el preciado trofeo, teniendo a figuras como Mohamed Salah, Firmino y Sadio Mané.
Nos adversaires dans ce groupe C 👇

🏆 #UCLdraw

🔴🔵 #AllezParis pic.twitter.com/OMDXFbJod1

— Paris Saint-Germain (@PSG_inside) 30 de agosto de 2018
El único equipo que podría tener una modesta participación en su regreso a este certamen es la Estrella Roja de Belgrado, que desde 1992 no participaba en la Liga de Campeones y tendrá que aprovechar sus partidos en casa, ya que es temido cuando juega ante su gente.
Para el sector D se instalaron Lokomotiv, Porto, Schalke 04 y Galatasaray.
Un grupo que tiene más tintes de Europa League que de UCL, ya que la mayoría de estas escuadras han jugado en varias ocasiones en la segunda competición más importante de Europa, donde los Dragones serán el equipo a vencer, al ser el más fuerte y con más experiencia en la Champions.
Schalke 04 y Galatasaray son equipos irregulares en sus ligas, que suelen terminar alto en la tabla, pero cuando llegan a participar en torneos internacionales suelen dejar de pelear su liga, pues para estos equipos es la única oportunidad de mostrarse y lograr algo importante fuera de sus países, por lo que dan buenas actuaciones.
Mientras que Lokomotiv sería el más débil en este grupo.
Grupo D: FK Lokomotiv, FC PORTO, Schalke 04, Galatasaray#FCPorto #UCL #UCLDraw pic.twitter.com/JK2OYJDPdF

— FC Porto (@FCPorto) 30 de agosto de 2018
El E esta liderado por el Bayern Múnich acompañado por Benfica, Ajax y AEK Atenas.
El Bayern se estrenará en la Champions League con un nuevo entrenador. Ahora al mando del croata Niko Kovac, quien tendrá su debut desde el banquillo, pero con grandes jugadores en su plantilla buscará arrasar con sus rivales.
Las Águilas portuguesas, el equipo de Ámsterdam y los griegos vienen de lograr su clasificación a la fase de grupos, tras eliminar a sus respectivos rivales en los Playoffs y serán quienes estén  peleando con uñas y dientes un lugar en los octavos de final.
Das ist unsere #UCL-Gruppe für die Saison 2018/2019. 💪#FCBayern #UCLDraw #packmas pic.twitter.com/lypLYnn4qo

— FC Bayern München (@FCBayern) 30 de agosto de 2018
El sector F están equipos como Manchester City, Shaktar Donetsk, Olympique de Lyon y Hoffenheim.
El campeón de la Premier League y los dirigidos por Pep Guardiola serán un rival muy complicado para los demás clubes, quienes pelearán el segundo puesto a los octavos de la Liga de Campeones.
Shaktar Donetsk con destacada participación en los últimos años ha sido la sombra de varios equipos, pero con la salida de varios jugadores en el reciente mercado de transferencias no serán el mismo equipo.
Olympique de Lyon y Hoffenheim son equipos que regularmente tienen apariciones en la Europa League y logran tener un buen desempeño, pero ahora el nivel será más alto.
And that rounds out group F!

We are joined with:@FCShakhtar_eng 🇺🇦@OL 🇫🇷@tsghoffenheim 🇩🇪#UCLDraw pic.twitter.com/8uj2HQYqy8

— Manchester City (@ManCity) 30 de agosto de 2018
El Real Madrid va al grupo G con Roma, CSKA de Moscú y Viktoria Plzen.
Aunque parece fácil para los merengues, tendrán que tener cierto respeto a sus contrincantes, pues sin Cristiano Ronaldo no podrán avanzar caminando.
Roma será tal ves la sombra del equipo blanco, ya que en la temporada pasada eliminaron a Barcelona junto a su estrella Leo Messi.
Tanto CSKA de Moscú como Viktoria Plzen tendrán que mostrar su mejor versión para detener el ataque de sus adversarios y además sacarles un triunfo.
También puedes leer: Ryan Giggs reveló al sustituto de CR7 en el Real Madrid
🏆 UEFA Champions League 2018/19
⚽ Group G
🇪🇸 Real Madrid
🇮🇹 Roma
🇷🇺 CSKA Moskva
🇨🇿 Viktoria Plzen#RMUCL | #HalaMadrid pic.twitter.com/DyCRh6n77a

— Real Madrid C.F. (@realmadrid) 30 de agosto de 2018
Y para el H quedaron Juventus, Manchester United, Valencia y Young Boys.
Juventus y CR7 tendrán rivales de buen nivel futbolístico, por lo cual no tendrán que confiarse, al contrario tendrán que buscar como derrotar a sus rivales para conseguir su objetivo; ganar la Champions League.
Por su parte, los Red Devils de Mourinho buscan regresar al lugar que les corresponde logrando la 'Orejona', pero un lamentable bajón futbolístico los podría dejar fuera de la competición, ya que en las últimas ediciones se han mostrado muy irregulares.
Valencia buscará sacar los mejores resultados en la fase de grupos, ahora que vienen inspirados por el centenario de su club y querrán darle a su afición varias victorias y lograr su pase a octavos.
Estos son nuestros rivales de @ChampionsLeague en el grupo H.#FinoAllaFine 🏳️🏴 #ForzaJuve pic.twitter.com/yHsUmbKHM2

— JuventusFC (@juventusfces) 30 de agosto de 2018
Y por último, los Young Boys, a pesar de ser el rival más débil, ha mostrado este conjunto suizo en la Europa League mucha competitividad, lo que le brinda esperanza a este club.
The official result of the #UCLdraw! 🤩

Toughest group? 🤔 pic.twitter.com/G6rPKtQuU8

— UEFA Champions League (@ChampionsLeague) 30 de agosto de 2018
La fase de grupos se jugará de la siguiente forma:
1ª jornada (18/19 de septiembre)
2ª jornada (2/3 de octubre)
3ª jornada (23/24 de octubre)
4ª jornada (6/7 de noviembre)
5ª jornada (27/28 de noviembre)
6ª jornada (11/12 de diciembre)